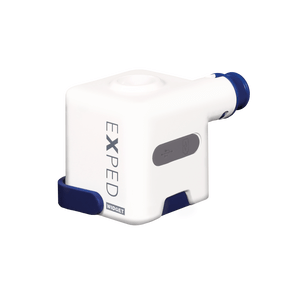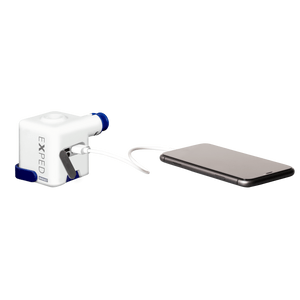 Widget
Electric pump, lamp and power bank in one
electric pump with two inflation modes
integrated camping lamp
powerbank function
49.95 USD
Widget
Prod. no. 7640445454995
Product description
The Widget is an electric pump, camping lamp and powerbank in one. It allows effortless, fast, and moisture free inflation of sleeping mats and inflatables.

It is compact enough to fit in a backpack and powerful enough to quickly inflate multiple large volume sleeping mats. The Widget includes EXPED's Universal Valve Adapter so it can be used to inflate virtually any mat on the market. The widget also features a quiet mode that blows slower, but won't wake up the whole camp late at night.

The Widget is also a bright camping lamp with three light levels. The built-in handle allows it to be hung in a tent or on a branch. Fully charged, it illuminates the camp for up to 72 hours.

As a 3600 mAh power bank, the Widget also charges one to two cell phones when fully charged.
Dimensions
2.4 x 2.4 x 2.8 in
Delivery contents
Product
Charging cable
Universal Valve Adapter
Repair-friendly product
Designed to be repairable; battery and propeller can be replaced. Contact EXPED for more details.
Expandable Product
The existing inflation adapter, along with additional adapters for other inflatable products, is available as STL files for download on the 3D printer.