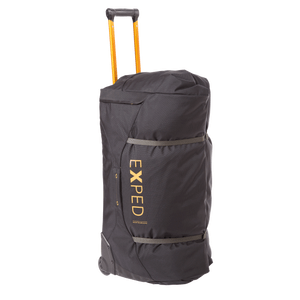 Galaxy Roller Duffle black
Large and weatherproof travel companion on wheels
roll top closure with waterproof liner
variable volume
reduced design and durable materials
189.95 USD
Galaxy Roller Duffle black
Prod. no. 7640277840058
will be discontinued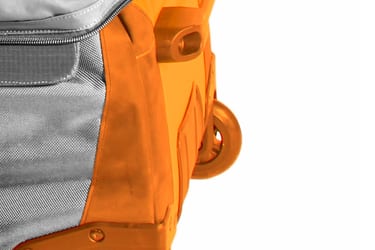 The sturdy aluminum foot also serves as a grab handle.
Bottom is reinforced for enhanced durability.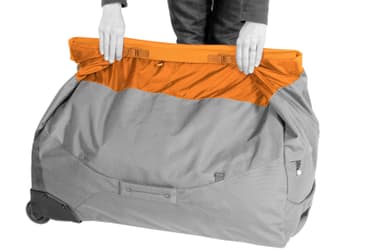 After closing the zipper, fold both sides of roll top closure and hook the aluminum buckles into the webbing loops.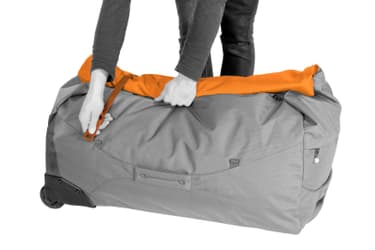 Roll the roll closure as tight and wide as possible and fix it with the two compression straps.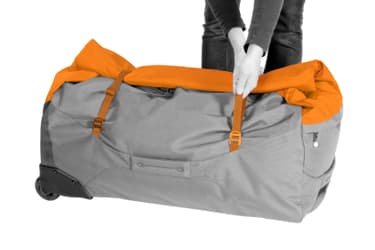 Tighten compression straps firmly and tuck away the webbing ends with the velcro endings.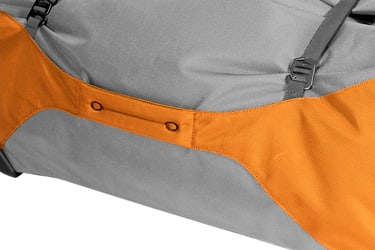 The padded, beefy grab handles are made directly from the sidepanel of the bag to make them extra robust and long lasting.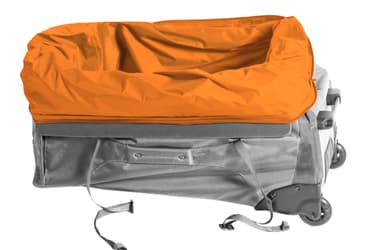 Huge opening for fast and convenient packing.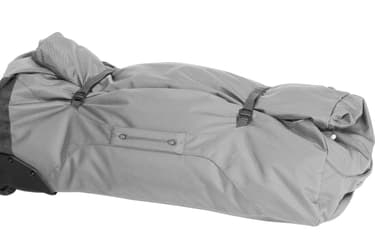 Variable volume from 70 liters to 120 liters.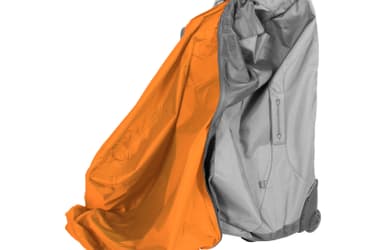 Dirt and sand can easily be removed by turning the liner inside out.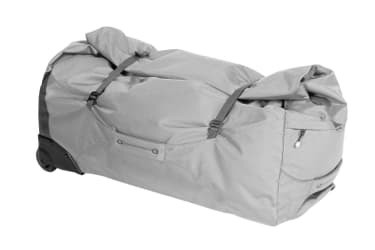 Variable volume from 70 liters to 120 liters.
Product description
The Galaxy Roller Duffle is not only "galactic" in size, but also weatherproof and easy to carry.

This travel companion has a practical roll-top closure. This allows the volume to be variably adjusted from 70 to 120l depending on the contents. The compression straps with the strong aluminum hooks hold the luggage compactly together.

The roll-top closure and a waterproof liner ensure that the contents stay dry. The liner has the added advantage that sand or dirt can be easily expelled by flipping it inside out.

With the extremely durable outer fabric, sturdy pull-out handle and tough silent wheels, this rolling duffel is a great companion for traveling around the world.
Dimensions
30.7 x 14.6 x 15 in
Main Fabric
1680 D ballistic nylon, PU coated
1'500 mm water column
Oeko-Tex® 100 certified
PFC free
Oeko-tex certified material
Oeko-Tex® is a testing and Certification system for raw materials and finished products. EXPED does not feature fully tested products. The listed products aren't certified under this standard. Only accordingly specified materials are certified.
oeko-tex.com
PFC-free
Abbreviation for Per- or poly fluorinated chemicals, also known as fluorcarbons. Non degradable and accumulating toxic chemicals used for waterproofing.