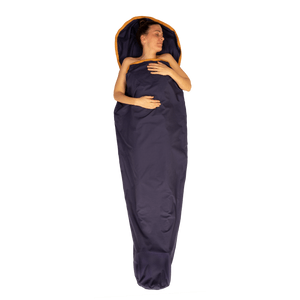 Sleepwell Egyptian Cotton Mummy
Mummy shaped warm and supple liner featuring Egyptian cotton
made of soft and airy Egyptian cotton
more packable than conventional cotton
adjustable hood and 3-D foot box
49.95 USD
Sleepwell Egypt. Cotton mummy navy
Prod. no. 7640445454018
Product description
The Sleepwell Egyptian Cotton Liner is made of extremely soft, breathable Egyptian cotton. It is the ideal companion for backpackers, campers and bivouacers who want to buy a particularly comfortable, durable liner for best sleeping comfort at a fair price.

The Egyptian cotton is just as durable and breathable as conventional cotton, yet softer.

The practical mummy shape reduces both weight and pack size. The hood can be easily adjusted with a drawstring. A 3-D foot box provides more comfort and space.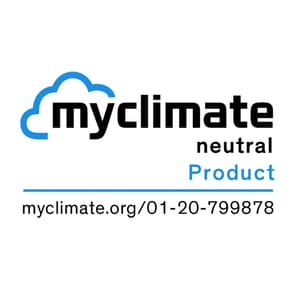 Main material
100% egyptian cotton
Fairtrade certified cotton
The Fairtrade label for cotton stands for fairly grown and traded raw cotton. The cotton of textiles bearing the Fairtrade cotton label is 100% Fairtrade certified.
fairtrademaxhavelaar.ch