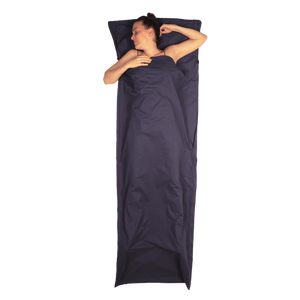 Sleepwell Egyptian Cotton
Warm and supple liner featuring Egyptian cotton
made of soft and airy Egyptian cotton
more packable than conventional cotton
stretchy fit due to diagonal fabric alignment
49.95 USD
Sleepwell Egypt. Cotton navy
Prod. no. 7640445453974
Product description
The Sleepwell Egyptian Cotton Liner is made of extremely soft, breathable Egyptian cotton. It is the ideal companion for backpackers, campers and bivouacers who want to buy a particularly comfortable, durable liner for best sleeping comfort at a fair price.

The Egyptian cotton is just as durable and breathable as conventional cotton, yet softer.

With its rectangular shape, the Sleepwell Egyptian Cotton Liner makes it especially easy to get into and comes with a convenient pillowcase. The diagonal fabric orientation gives this liner a nice flexibility that further enhances sleeping comfort.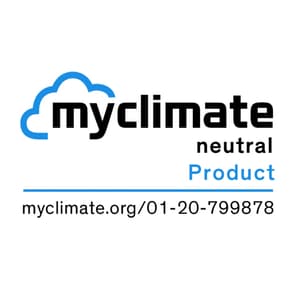 Main material
100% egyptian cotton
Fairtrade certified cotton
The Fairtrade label for cotton stands for fairly grown and traded raw cotton. The cotton of textiles bearing the Fairtrade cotton label is 100% Fairtrade certified.
fairtrademaxhavelaar.ch