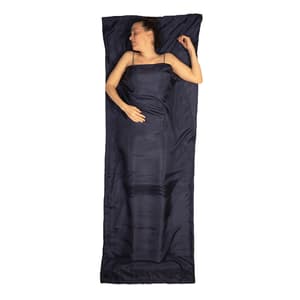 Sleepwell Silk
Ultralight, compact silk liner for any adventure
temperature regulating properties
skin-friendly silk, extremely lighweight and packable
stretchy fit due to diagonal fabric alignment
89.95 USD
Sleepwell Silk navy
Prod. no. 7640445453851
Product description
The Sleepwell Silk Liner is made of the finest, skin-friendly natural silk. Its temperature-regulating properties make this liner the ideal companion for a variety of adventures - from backpacking to a night in a hut.

In order to achieve the highest possible sleeping comfort and a particularly gentle, skin-friendly material quality, nothing is added to the silk.

With its rectangular shape, the Sleepwell Silk Liner makes it particularly easy to get into and has a practical pillowcase. The diagonal fabric orientation gives this liner a nice flexibility that further enhances sleeping comfort.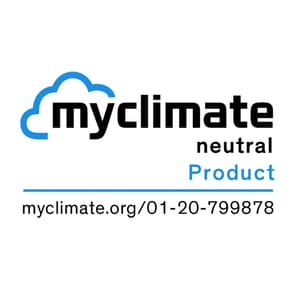 Main material
100% natural silk
Fairtrade certified cotton
The Fairtrade label for cotton stands for fairly grown and traded raw cotton. The cotton of textiles bearing the Fairtrade cotton label is 100% Fairtrade certified.
fairtrademaxhavelaar.ch