MegaMat Duo 10 TXY
The world's most comfortable basecamp mat designed for Tesla
3D construction ensures the biggest possible sleeping surface
giant deflation valve makes deflation easy
smart SideWinder Bag included
379.95 USD
MegaMat Duo 10 TXY ruby red
Prod. no. 7640445455114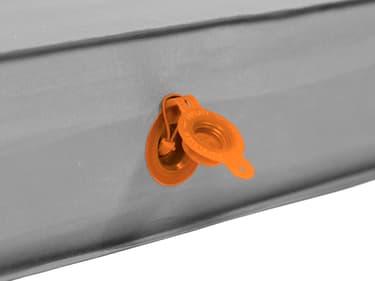 Use the Exped valve pin to speed up both inflation and deflation!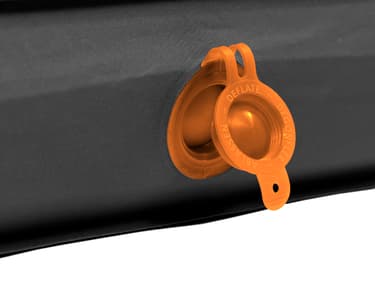 Our giant deflation valve makes deflation easy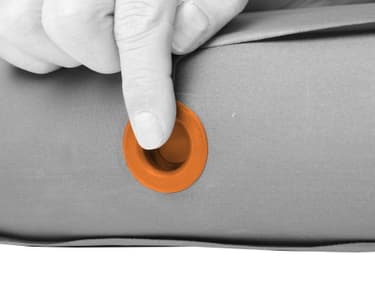 Individual adjustment of the mat's firmness can be achieved by tapping on the one-way flap of the inflation valve to release small amounts of air.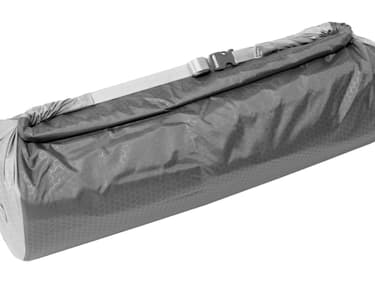 Smart pack sack: Height-adjustable roll top bag with carry strap, which can also be used as a shoulder bag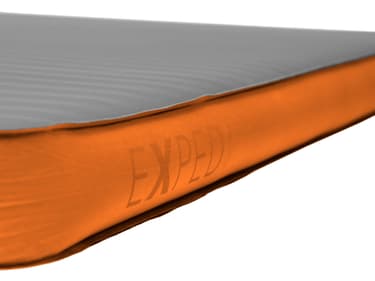 3-D construction ensures the biggest possible sleeping surface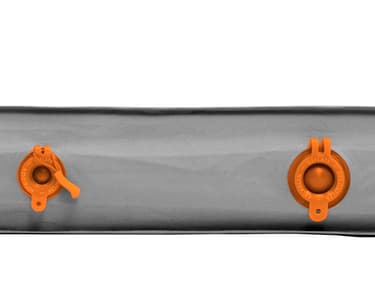 Separate flat valves for inflation and deflation simplify handling. These are also more durable and protected from damage as they are flat in design and non protruding.
Product description
MegaMat Duo TXY is designed specifically to fit Tesla Model X and Model Y, the only vehicles equipped with a setting called "camp mode." We've received more calls and emails from Tesla owners asking if we have a MegaMat size that fits than any other vehicle brand! The ease of access from the falcon doors on the Model X makes it ideal for camping. And gazing at the moon under the glass roof of the Model Y is a special experience. 

MegaMat is the ultimate Tesla bed. Like all members of the MegaMat family, the TXY has at its core 10 centimeters (4") of just-the-right density, Oeko-Tex 100 certified, open-cell polyurethane foam for support and warmth. In addition, the foam has had cores removed to produce horizontal air-channels, which reduce weight and packed volume. To enhance the cradling effect, like a high-end home-based bed, the mat's surface is a brushed, stretch tricot nylon that relieves pressure points (hips and shoulders) while evenly supporting the body across all surfaces.

Because of the open-cell foam, MegaMat is self-inflating; when the inflate valve is opened, the foam expands and draws air into the mat. An EXPED Mini Pump is included to top-off the inflation and achieve the preferred firmness. Also, inflate and deflate valves are soft, large, high flow-rate FlatValves™ – an EXPED "firstovation" (first-ever innovation). Because the inflate valve is equipped with a one-way flapper, it can very easily be opened during the night and with just the touch of a fingertip, air can be purged to soften the mat if an over-zealous inflation-master set up camp.

Another important EXPED firstovation is the construction of the vertical, 3-dimensional sidewalls of the mat. These allow the top surface to extend all the way out to the edge of the mat, without tapering, maximizing the usable sleeping surface, just like a bed at home.

This product can only be purchased directly through expedusa.com and is not currently available at other retail stores or websites.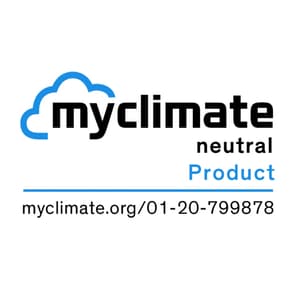 Mat Technology
MegaMat Technology
Pumpsystem
Self inflating/Mini Pump
Packed Dimensions
27.6 x 11.8 in
Person Capacity
1 - 2 People
Top
50 D tricot nylon
TPU polyether film laminate
hydrolysis resistant
honeycomb embossed
Oeko-Tex® 100 certified
DWR-free
Bottom
75 D polyester
TPU polyether film laminate
hydrolysis resistant
Oeko-Tex® 100 certified
DWR-free
Insulation
16 kg/m3 opencell PU foam
Oeko-Tex® 100 certified
Climate neutral product
EXPED measures and fully offsets all global warming gases (CO2 equivalents) from manufacturing and shipping this product.
climate protection declaration
Oeko-tex certified material
Oeko-Tex® is a testing and Certification system for raw materials and finished products. EXPED does not feature fully tested products. The listed products aren't certified under this standard. Only accordingly specified materials are certified.
oeko-tex.com
Made in Taiwan: Feng Yi
The partnership between EXPED and Feng Yi goes back to 1997. The founders Andi and Heidi Brun were looking for a producer of inflatable mats and got to know the Feng Yi bosses. This resulted in a cooperation that has lasted for over 20 years. With its roots in mechanical engineering, Feng Yi turned out to be an ideal partner in the technical field.
more about our partner companies