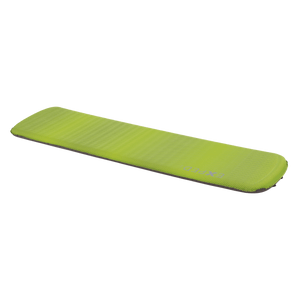 SIM UL 3.8
The classic self-inflating camping mat, in an ultralight package
ideal for 3 season use
foam coring reduces weight
anti slip GripSkin coating
SIM UL 3.8 M
Prod. no. 7640147769625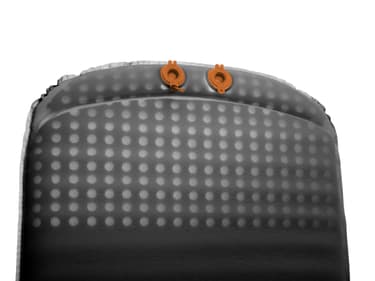 Separate flat valves for inflation and deflation simplify handling. These are also more durable and protected from damage as they are flat in design and non protruding.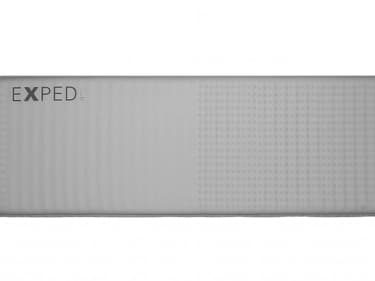 Zoning of mat for maximal weight reduction: torso area is lightened with horizontal channels where head and leg areas are additionally vertically hollowed.
Product description
The SIM UL is the ultra light version of our SIM Lite mats. Lighter in weight and smaller in packed size. Next-to-skin comfort and anti-slip GripSkin honeycomb-pattern coating. Laminate is air tight and impervious to hydrolysis.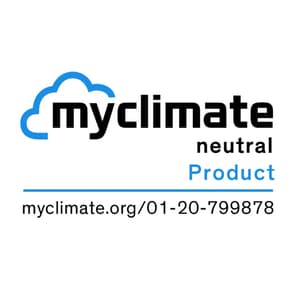 Mat Technology
Selfinflating Technology
Length
M: 72 in
LW: 77.6 in
Foot width
M: 19.7 in
LW: 25.6 in
Width
M: 19.7 in
LW: 25.6 in
Pumpsystem
Self inflating
Weight
M: 20.5 oz
LW: 27.9 oz
Packed Dimensions
M: 10.6 x 5.9 in
LW: 13 x 6.3 in
Top
20 D polyester
TPU polyether film laminate
hydrolysis resistant
honeycomb GripSkin coated
Oeko-Tex® 100 certified
DWR-free
Bottom
20 D polyester
TPU polyether film laminate
hydrolysis resistant
Oeko-Tex® 100 certified
DWR-free
Insulation
12 kg/m³ PU foam
Oeko-Tex® 100 certified
Climate neutral product
EXPED measures and fully offsets all global warming gases (CO2 equivalents) from manufacturing and shipping this product.
climate protection declaration
Oeko-tex certified material
Oeko-Tex® is a testing and Certification system for raw materials and finished products. EXPED does not feature fully tested products. The listed products aren't certified under this standard. Only accordingly specified materials are certified.
oeko-tex.com
Made in Taiwan: Feng Yi
The partnership between EXPED and Feng Yi goes back to 1997. The founders Andi and Heidi Brun were looking for a producer of inflatable mats and got to know the Feng Yi bosses. This resulted in a cooperation that has lasted for over 20 years. With its roots in mechanical engineering, Feng Yi turned out to be an ideal partner in the technical field.
more about our partner companies