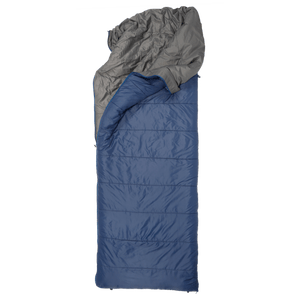 Mega Sleep 25/40
Versatile and reversible sleepingbag for camping adventures
Sleeping bag and blanket in one
fits perfectly on the MegaMat
spring or summer mode 
99.95 USD
Mega Sleep 25/40 M
Prod. no. 7640445452557
Product description
The MegaSleep is a spacious, rectangular synthetic fiber sleeping bag and is available in two temperature ratings.

With its lightweight synthetic fiber filling, the thermal performance is sufficient for a cooler summer night. Furthermore, the smart zipper draft tube prevents cold spots. Depending on the insulation needs, the sleeping bag can be turned - dark blue side up for cool nights, light blue side up for warm nights.

The wraparound zipper allows this sleeping bag to be quickly and easily converted into a blanket. The MegaSleep is designed to fit perfectly on a MegaMat. Shell as well as liner material are PFC-free.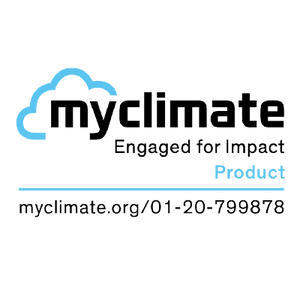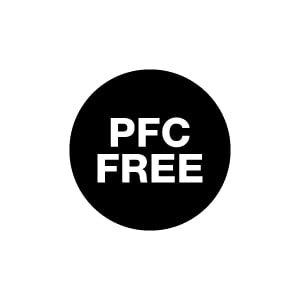 Weight
M: 34.9 oz
L: 40.6 oz
Packed Volume
M: 6 l
L: 8 l
Up to body size
M: 71 in
L: 77 in
Delivery contents
Sleeping Bag
Duffle Storage Bag
Length
M: 78.7 in
L: 82.7 in
Width
M: 31.5 in
L: 31.5 in
Shell Fabric
40 D ripstop nylon
Oeko-Tex® 100 certified
PFC free
DWR free
Liner
40 D nylon
Oeko-Tex® 100 certified
PFC free
DWR free
Fill
Polyester
Oeko-Tex® 100 certified
PFC free
Product with Climate Contribution
EXPED calculates all climate emissions from the production and transportation of this product and finances certified climate protection projects through myclimate to an equal extent.
declaration
Oeko-tex certified material
Oeko-Tex® is a testing and Certification system for raw materials and finished products. EXPED does not feature fully tested products. The listed products aren't certified under this standard. Only accordingly specified materials are certified.
oeko-tex.com
PFC-free
Abbreviation for Per- or poly fluorinated chemicals, also known as fluorcarbons. Non degradable and accumulating toxic chemicals used for waterproofing.
What are EN values for sleeping bags?
The EN (European Standard) rating is a rigorous test designed to set measurable goals and standardize the marketing of sleeping bags. It is designed to help consumers make an informed decision by using independently derived temperature ratings.
Each EN sleeping bag test results in four temperature ratings - upper limit, comfort, lower limit and extreme, with the following definitions:
From Wikipedia:
Upper limit - the temperature at which a normal man* can sleep without excessive perspiration. It is made with the hood and zippers open and with the arms outside the pocket.
Comfort - the temperature at which a normal woman* can expect to sleep comfortably in a relaxed position.
Lower limit - the temperature at which a normal man can sleep in a curled position for eight hours without waking up.
Extreme - the minimum temperature at which a normal woman can stay for six hours without risk of death from hypothermia (although frostbite is still possible).
For the purpose of these measurements, it is assumed that a "normal man" is 25 years old, 1.73 m tall, and 73 kg; a "normal woman" is 25 years old, 1.60 m tall, and 60 kg.
The three most common ratings are comfort, (lower) limit, and extreme. For men's bags, most companies advertise the Limit rating, and for women's bags, the Comfort rating, although it can vary."