In 1983, Heidi and Andi founded Exped AG as a distributor that represented many iconic brands in the outdoor industry. In 1997, motivated by friends and countless new ideas for outdoor products, EXPED launched its own products for the first time and transitioned from distributor to manufacturer.
SOMEHOW IT ALL STARTED ON A HONEYMOON TRIP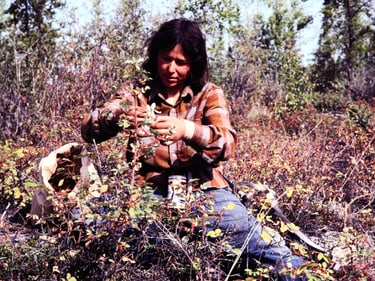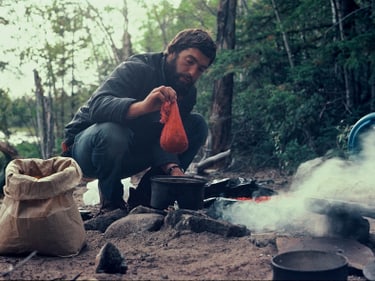 EXPED's history is closely linked to the life story of Heidi and Andi Brun, who set off to fulfill their common dream of experiencing solitude in the wilderness. The experience they gained turned them into extraordinary innovators. A honeymoon of a different kind began in 1980.
After selecting a location, they embarked for northern Canada with the bare necessities and built a log cabin by themselves with only a hatchet and saw blad as tools – and this at the end of August in northern Canada, not far from the Arctic Circle.  Encounters with bears were a new experience. They had only brought along 40 percent of the supplies they needed so they learned to live off the land. Nine months later, prior to being picked up by a float plane, they pulled down their cabin and left no trace of their sojourn in the wilderness.
Any regrets? A clear no from both Heidi and Andi. Even to this day they look back at fond memories of their time in the wilderness, of being self-sufficient, the self-confidence gained and the times of deprivation. Andi Brun says that few things are of real importance, good ties with the people one knows, humility and finding oneself in the absolute solitude of nature while being fully relaxed.
The maximum outdoor experience with minimal means. The ultimate goal, to be one with nature.
Today, EXPED products are available in 26 countries and sold exclusively through specialty outdoor retailers. The EXPED team is still small, lean and innovative and strives for a well-balanced mix of work and outdoor time. We don't want to be big, but to remain flexible, innovative and personal. Social and environmental responsibility are of utmost importance.
Today, Heidi and Andi serve as presidents of the board and spend more time returning to adventurous travel. EXPED is now led by three long-standing employees, and is strengthened by a new generation of young colleagues. EXPED also maintains a close partnership with Exped USA, to collaborate on key areas of the brand.