Revolutionizing sleep comfort in the outdoors... again
EXPED has made it much easier to understand the entire backpacking mat range and has distilled the decision process for buying mats to two conside rations: intended use and warmth (lowest-use temperature, season or warm/cold sleeper).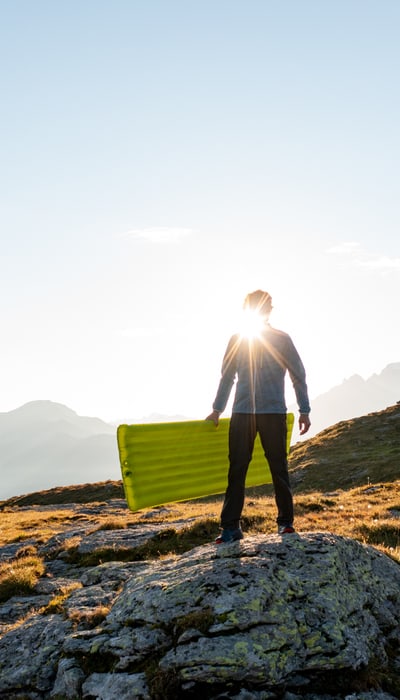 We think the most important factor in a comfortable and warm night's sleep for backpacking mats is R-value: the amount of insulation a mat provides from the ground. So much so that we put it in the name!
Within each family, our new backpacking mats are distinguished by their R-value. The Ultra family is available in 1R, 3R, 5R and 7R variants for use from summer to extreme cold. Dura is aimed more squarely at colder environments, available in 3R, 5R and 8R variants for use from 3-season use to the most extreme and challenging cold environments on the planet. The Versa family comes in 1R, 2R, 4R and 5R variants, for summer through to to all-season use.
Just as our sleeping bags are differentiated by their temperature rating according to the ISO 23537 standard, our sleeping mats are now differentiated by their own standard, ASTM F3340, which was launched in 2020.
« CARBON NEUTRAL - RECYCLED FACE FABRIC - EXPED'S NEW MAT LINE »
ULTRA - when weight and pack size are of most importance
DURA - durability is paramount
VERSA - upgrade from traditional foam mats, offering great value and ease of use