Team event at Lake Klöntal
After our annual innovation meeting, we spent a great weekend in the Swiss mountains together with our distributors from all over the world and our families. Not even the rain bothered us.
21.9.2022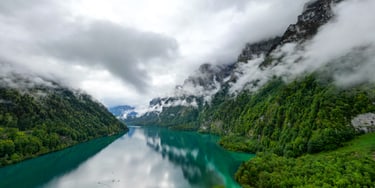 Good conversations, great people, delicious food, hiking, stand up paddling and a cosy campfire. That's exactly what we needed after the two-day intensive Innovations meeting. Despite the rain, we spent a wonderful weekend with distributors and our families at the beautiful Klöntalersee. Our friend and photographer Thomas Oschwald captured a few moments of it.