These are our new Gear Bags
EXPED now has a completely new product category! With the new Gear Bags, work, leisure, travel and outdoor activities can be optimally combined. In the newly created category, we are also launching three new product ranges - the Radical, Radical Lite and Cruiser.
6.10.2022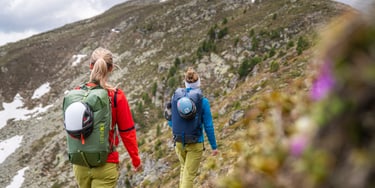 With the newly created product category "Gear Bags" Exped combines travel bag and backpack in an exciting way. the perfect companions for sports, leisure, travel or expeditions.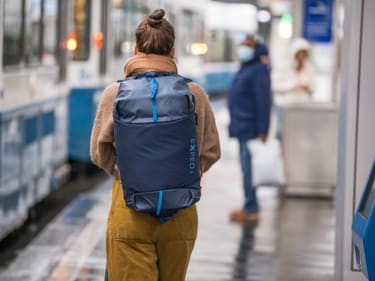 Radical - the backpack-duffle combination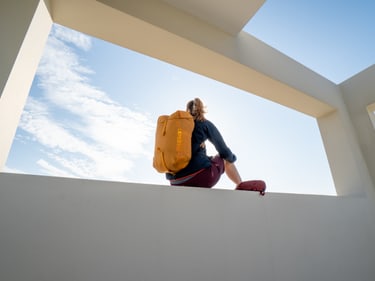 Radical Lite - the simple and super light sports and travel bag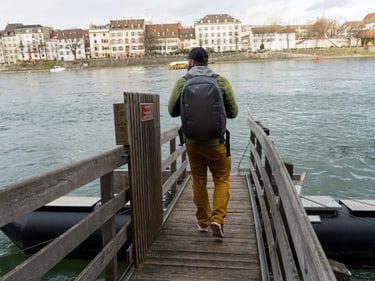 Cruiser - the organizational talent in everyday life and on trips
Whether you're in the urban jungle or out in nature, this practical backpack-duffle combination is a pared-down, lightweight bag that can be customized to meet individual needs. The padded shoulder straps can be easily stowed or extended as a carry strap. The extra long zipper access allows for easy, convenient and compact packing. 

The 30L and 45L sizes are perfect for everyday use or a short trip. The two big brothers with volumes 60L and 80L are ideal companions for any adventure around the globe. 
This ultralight version of the Radical is a simply equipped travel bag with backpack function that can be packed extremely small. Therefore, the Radical Lite is particularly suitable as an additional piece of luggage in a larger bag or backpack. Ideal for sports activities and for traveling.
The elegant Cruiser is the perfect companion to combine everyday life, office, leisure, travel and sports activities. Available in sizes 35L, 45L and 55L, it also offers enough space for the weekend trip. This duffle is a true organizational talent with a large main compartment with 270° opening, six interior pockets and a secondary compartment. The thoughtful details provide space for the mobile office, sports gear or photo equipment. 

Thanks to the well-padded shoulder straps and hip belt, the Cruiser can be carried easily and comfortably even on longer trips by bike, on public transport or when sightseeing on the weekend. The Cruiser can be transformed very quickly and easily from a backpack into a classy, no-frills shoulder bag. In addition, shoulder straps and carrying straps are stowable.