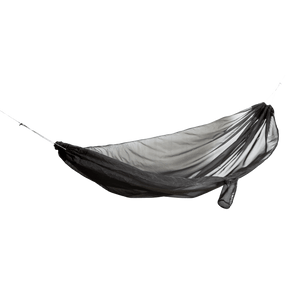 Travel Hammock Mesh Wide Kit
Airy, ultra light and wide cut travel hammock
robust mesh material provides best ventilation
airy, light and extremely wide cut
Suspension Kit Extreme included
Travel Hammock Mesh Wide Kit
Prod. no. 7640445457750
Product description
The Travel Hammock Mesh Wide Kit is an airy and ultra-light travel hammock with a very compact pack size. It is the ideal companion for outings especially in warmer climates.

The airy mesh fabric provides optimal ventilation and cools on hot days. The semi-transparent fabric also gives you a good view of the outdoors.

The included Suspension Kit Extreme with the clever Slit Line (pat.pend.) and incorporated, robust Dyneema webbing allows quick setup and tear down. The smooth webbing strap is gentle to the tree.

The integrated packsack doubles as storage space for smaller items.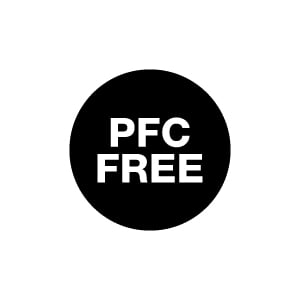 Dimensions
116.1 x 82.7 in
Packed Dimensions
7.1 x 5.1 in
Delivery contents
Hammock
Suspension Kit
Material
20 D Texped PA66 ripstop nylon mesh
PFC free
PFC-free
Abbreviation for Per- or poly fluorinated chemicals, also known as fluorcarbons. Non degradable and accumulating toxic chemicals used for waterproofing.