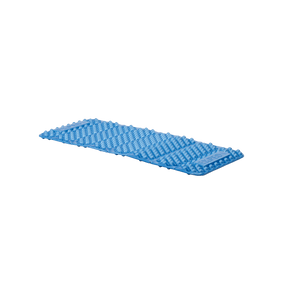 FlexMat Plus
The thickest, warmest, closed-cell mat available
extra thick for added warmth and comfort
light, durable and rapidly-deployed
versatile
FlexMat Plus XS
Prod. no. 7640445452076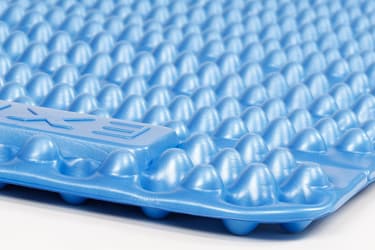 With a full 1.5" / 3.8 cm of foam, FlexMat Plus is the thickest, most-comfortable closed-cell mat available
Product description
With a full  3.8 cm / 1.5" of foam, FlexMat Plus is the thickest, most-comfortable closed-cell mat available. It is highly versatile for stand-alone use and will increase warmth and puncture protection for inflatable mats. The rapidly-deployed folding form makes setting up and striking camp a breeze.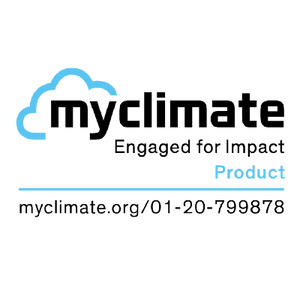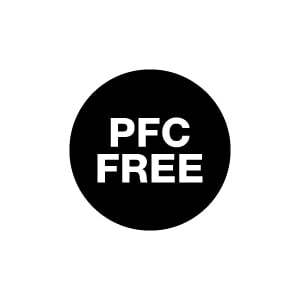 Length
XS: 47.2 in
M: 72 in
LW: 77.6 in
Foot width
XS: 20.5 in
M: 20.5 in
LW: 25.6 in
Width
XS: 20.5 in
M: 20.5 in
LW: 25.6 in
Packed Dimensions
XS: 20.5 x 5.1 x 5.1 in
M: 20.5 x 5.9 x 7.1 in
LW: 25.6 x 6.3 x 7.1 in
Weight
XS: 11.1 oz
M: 16.9 oz
LW: 22.8 oz
Delivery contents
Product
Material
closed-cell foam
Oeko-Tex® 100 tested
DWR free
Product with Climate Contribution
EXPED calculates all climate emissions from the production and transportation of this product and finances certified climate protection projects through myclimate to an equal extent.
declaration
PFC-free
Abbreviation for Per- or poly fluorinated chemicals, also known as fluorcarbons. Non degradable and accumulating toxic chemicals used for waterproofing.
Made in China: Eaglesight
Dalian Eaglesight Corp., Ltd was founded in 2002, and has been been focusing on providing outdoor camping products.