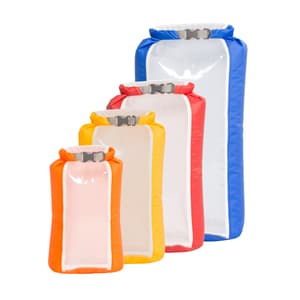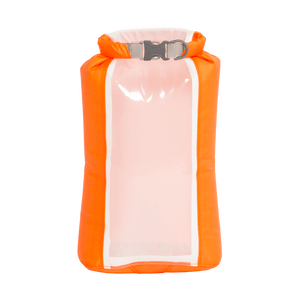 Fold Drybag CS
Waterproof fold drybag with see through panel
transparent panel made of high quality TPU film
roll-top closure and grab handle
splash and dustproof
23.95 USD
Fold Drybag CS XS
Prod. no. 7640171994024
Product description
The Fold Drybag CS is a lightweight, waterproof packsack with roll-top closure. A practical, UV-resistant transparent panel made of high-quality TPU film material provides good overview.

This practical packsack is completely seam-taped and equipped with a lightweight roll-top closure system and sturdy buckles. A grab handle makes handling easy.

The fresh colors and four sizes ensure order and clarity in your luggage.
 
Volume
XS: 3 l
S: 5 l
M: 8 l
L: 13 l
Dimensions
XS: 9.8 x 5.9 x 3.9 in
S: 12.2 x 6.7 x 4.7 in
M: 13.8 x 7.5 x 5.5 in
L: 17.3 x 9.1 x 6.3 in
Weight
XS: 1.3 oz
S: 1.6 oz
M: 2 oz
L: 2.6 oz
Main material
70 D taffeta nylon
PU coated
seam taped
Oeko-Tex® 100 certified
DWR C6
Material 2
clear TPU film