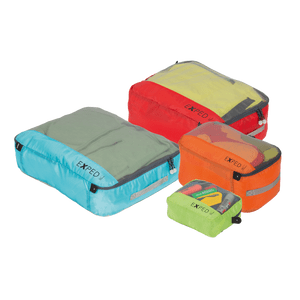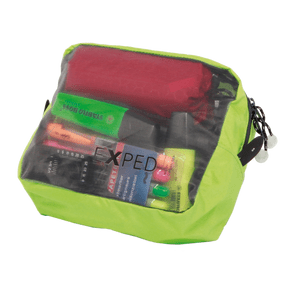 Mesh Organiser UL
Very lightweight, air permeable and zippered mesh pouches
very light, air-permeable, transparent mesh material
generous zipper opening for quick access
ideal for organizing clothing, versatile use
20.95 USD
Mesh Organiser UL S
Prod. no. 7640147764330
Product description
The Mesh Organiser UL is a very lightweight flat bag made of air-permeable, transparent mesh material. It provides best overview and order in your luggage.

The generous zipper opening ensures quick and easy access.

Four practical sizes fit primarily clothing, but also essentials such as writing materials, toiletries and other personal items. Four different colors provide the best overview and organization.
Volume
S: 2.25 l
M: 9 l
L: 18 l
XL: 20 l
Dimensions
S: 6.3 x 5.5 x 2.4 in
M: 11 x 6.7 x 5.1 in
L: 14.2 x 10.6 x 5.1 in
XL: 15.7 x 14.2 x 3.5 in
Weight
S: 0.8 oz
M: 1.3 oz
L: 1.8 oz
XL: 2 oz
Main material
30 D ripstop polyester
PFC free
Material 2
Polyester mesh fabric