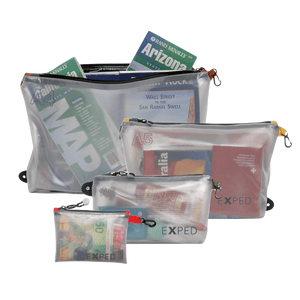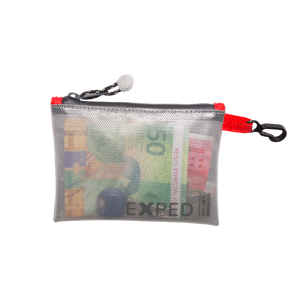 Vista Organiser
Splash proof general purpose flat bags with see through material
high-quality, taped materials offer optimal protection
quickly accessible thanks to convenient zipper
transparent material for best visibility
20.95 USD
Mini Vista Organiser
Prod. no. 7640147768789
Product description
The Vista Organiser is a splash-proof, lightweight, transparent flat bag for versatile use.

The high-quality, taped material offers optimal protection against moisture, but also against leaking liquids. It is transparent and therefore offers optimal visibility of the contents. The long water-repellent zipper ensures quick access. Clip hooks and suspension loop make the Vista organizer easy to use.

Four practical sizes in A4, A5, A6 and Mini offer space for items such as travel documents, cards, stationery or toiletries.
Dimensions
Mini: 4.9 x 3.7 x 0.4 in
A6: 8.3 x 4.7 x 0.8 in
A5: 11.4 x 6.7 x 2 in
A4: 14.6 x 9.1 x 1.6 in
Weight
Mini: 0.5 oz
A6: 0.9 oz
A5: 1.3 oz
A4: 1.9 oz
Main material
TPU mesh film laminate
seam taped
Oeko-Tex® 100 certified
PFC free
Oeko-tex certified material
Oeko-Tex® is a testing and Certification system for raw materials and finished products. EXPED does not feature fully tested products. The listed products aren't certified under this standard. Only accordingly specified materials are certified.
oeko-tex.com