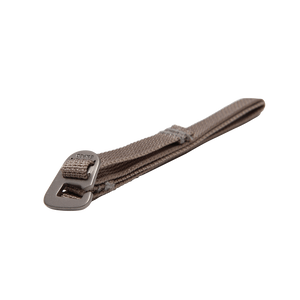 Accessory Strap UL
Versatile and super light webbing
versatile, strong and easy to use
for securing gear
sturdy alumnium hook closure
11.95 USD
Acc. Strap UL 60cm (set of 2)
Prod. no. 7640147761674
Product description
The versatile and lightweight Accessory Strap UL secures gear easily to the backpack or drybags in the kayak.

The 10 mm, strong webbing and the aluminum hook can be threaded through any loop and offer a high load strength. The Accessory Strap is available in two convenient lengths.
Weight
60 cm: 0.2 oz
120 cm: 0.4 oz
Dimensions
60 cm: 23.6 x 0.4 in
120 cm: 47.2 x 0.4 in
Delivery contents
Set of 2
Made in China: Jasper Outdoor Products
Founded in 1996, Jasper Outdoor Products is one of the world's leading manufacturers of outdoor products.
more