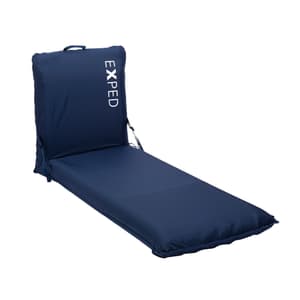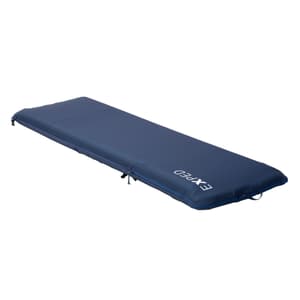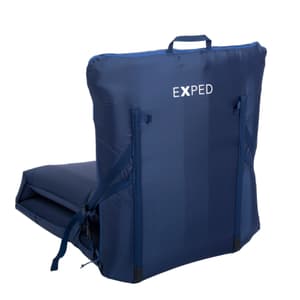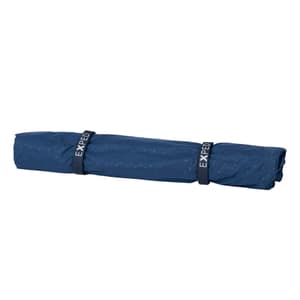 Chair Kit
Transform your EXPED mat into a cozy, insulated, outdoor chair
three positions: chair, lounger or mat
quickly switches from sitting to lying position
doubles up as a mat cover, made from recycled material 
Note: Size LXW is not available in the USA
99.95 USD
Chair Kit M
Prod. no. 7640445457811
Product description
The perfect companion for a little more luxury and comfort in camp, Chair Kit transforms almost any EXPED mat into a comfortable, insulated outdoor chair.
EXPED's Chair Kit is simple and intuitive to use: slip your mat into the cover, close the zip, and fold into a chair; by releasing the side buckles, the chair quickly becomes a sleeping mat again - without needing to get up!
The robust, 100% recycled shell ensures protection against moisture and abrasion. Chair Kits can be coupled with each other and can also be used only as a protective cover due to detachable poles.
Weight
M: 15.5 oz
MW: 16.8 oz
LW: 17.5 oz
LXW: 21 oz
Delivery contents
Product
Velcro straps for storage
Material
recycled 50 D ripstop nylon
S-PU coated
Recycled materials
More and more EXPED products are made from recycled materials. Materials gained from previously made materials -such as PET-bottles or waste from the production of textiles.
Made in China: Jasper Outdoor Products
Founded in 1996, Jasper Outdoor Products is one of the world's leading manufacturers of outdoor products.
more