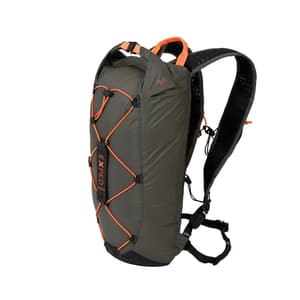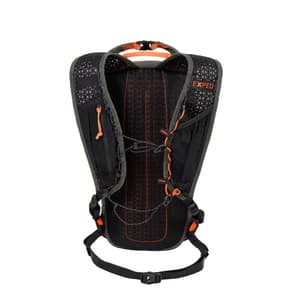 Stormrunner 9
Lightweight, waterproof and compact 9L roll-top backpack 
modular, removable chest and hip belt system
vapor permeable mesh shoulder straps
unique outlet for hydration systems
99.95 USD
Stormrunner 9 moraine
Prod. no. 7640277842960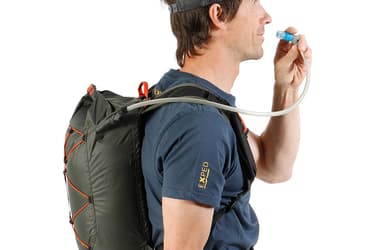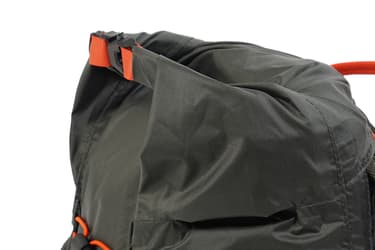 Proven roll-top closure with waterproof construction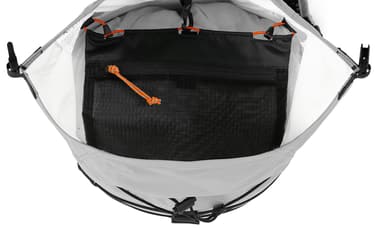 Clever, removable inner mesh pocket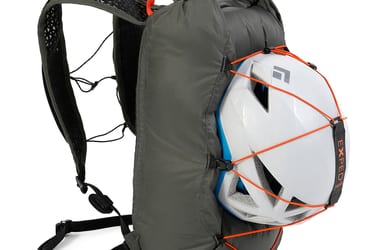 Large and easy-to-use front elastic webbing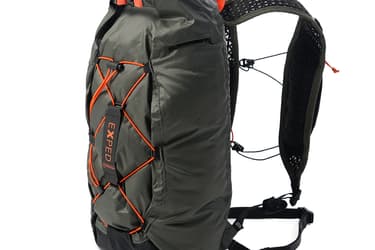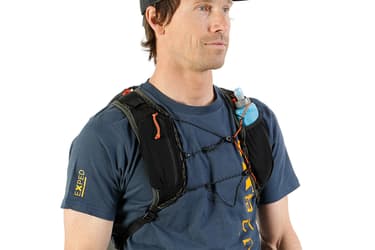 Stretch pockets hold all sorts of small but important items for quick access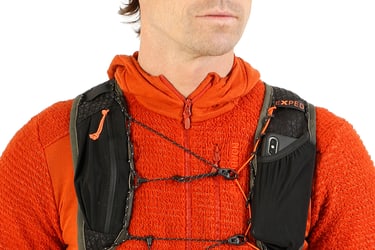 Wide fit, vapor permeable mesh shoulder straps with stretch pockets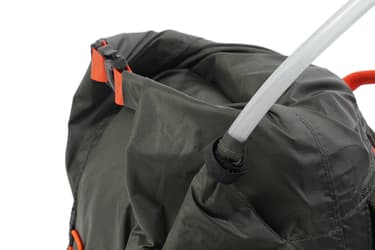 Unique, waterproof outlet for hydration system hose in rolltop style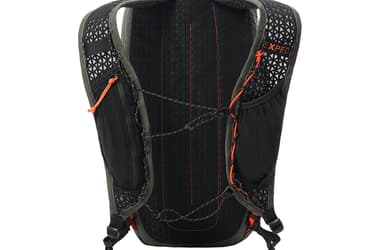 Modular, removable sternum strap/hip belt system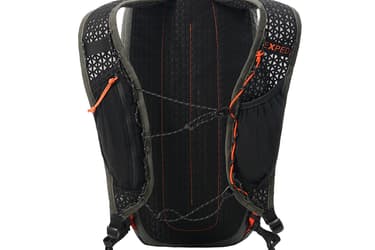 Lightly padded and ventilating mesh back
Product description
Developed on the base of the Cloudburst family and tailored of recycled materials, the Stormrunner is a very compact and minimalist companion for the weight-conscious hiker, for bike rides or a trail run in between. 
The roll-top closure not only protects against rain, but also provides quick access to the main compartment. The clever, removable mesh inner pocket holds small personal items. The two stretch pockets on the shoulder straps can be used to store items that need to be quickly at hand. The efficient, revised front compression provides a compact pack size and offers attachment options for apparel or a helmet. The unique hydration tube port also makes the Stormrunner compatible with hydration systems.
The wide mesh shoulder straps are vapor permeable, lightweight and dry quickly. For maximum comfort during all activities, the Stormrunner features a modular, removable chest and hip belt system. Taped seams and recycled PFC-free face fabric with a water column of 7000 mm protect contents from the elements.
Dimensions
15.4 x 7 x 4.7 in
Water resistance
Waterproof
Material
recycled 70 D taffeta nylon
PU coated
7000 mm water column
seam taped
bluesign® certified
PFC free
Recycled materials
More and more EXPED products are made from recycled materials. Materials gained from previously made materials -such as PET-bottles or waste from the production of textiles.
Bluesign certified material
Bluesign®, the world's strictest textile standard for environmental protection and consumer protection in textile production. The listed products aren't certified under this standard. Only accordingly specified materials are certified.
bluesign.com
PFC-free
Abbreviation for Per- or poly fluorinated chemicals, also known as fluorcarbons. Non degradable and accumulating toxic chemicals used for waterproofing.
Made in China: Jasper Outdoor Products
Founded in 1996, Jasper Outdoor Products is one of the world's leading manufacturers of outdoor products.
more