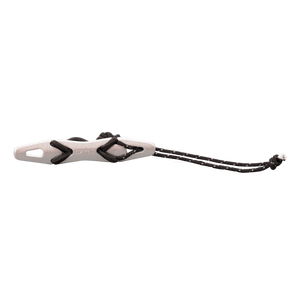 Tool Blade
attachment for ice tools and ice axes
novel pick axe attachment
freely positionable on the backpack
can be operated with gloves
14.95 USD
Tool Blade
Prod. no. 7640445451598
Product description
With the proprietary Tool Blade, almost any backpack can be rigged for the attachment of modern ice axes and ice tools.

This practical and ultra-lightweight accessory can be freely positioned on the backpack. Depending on the curvature of the ice tool, this can be a great advantage over fixed attachment systems. A minimal cord pull handle makes the Tool Blade very easy to use even with gloves.
Made in Vietnam: Vision Bag
The Korean-owned company Vision Products Corporation has been producing backpacks and bags since 1984.
mehr