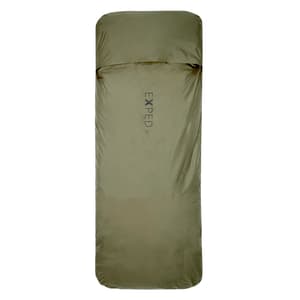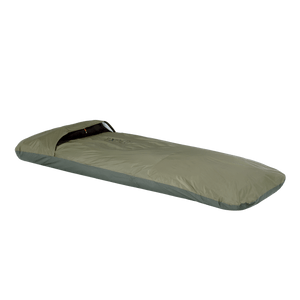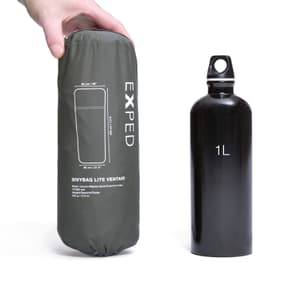 Bivybag Lite Ventair/PU
Simple, lightweight bivybag with breathable top side fabric
compact when packed
breathable, waterproof top side
floor made of recycled fabric
Bivybag Lite Ventair/PU
Prod. no. 7640445457668
Product description
The Bivybag Lite Ventair/PU is a simple, extremely lightweight and compactly packable 2D bivybag that protects the user against rain and wind.
The top side is made of VentAir 2-layer fabric which is breathable, waterproof and lightweight. The floor fabric is made of a durable recycled nylon. The wide hood offers easy access and the bivybag is large enough to accommodate a sleeping mat.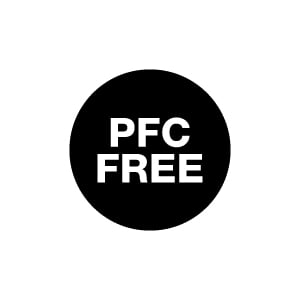 Dimensions
90.6 x 35.4 x 31.5 in
Packed Dimensions
11.4 x 3.9 in
Delivery contents
Bivybag
Packsack
Top
VentAir (TPU 2-layer laminate)
seam taped
10,000 mm water column
MVTR 8000 g/m²/24 h
PFC free
Bottom
recycled 70 D taffeta nylon
PU coated
7000 mm water column
bluesign® certified
Bluesign certified material
Bluesign®, the world's strictest textile standard for environmental protection and consumer protection in textile production. The listed products aren't certified under this standard. Only accordingly specified materials are certified.
bluesign.com
PFC-free
Abbreviation for Per- or poly fluorinated chemicals, also known as fluorcarbons. Non degradable and accumulating toxic chemicals used for waterproofing.
Made in China: Jasper Outdoor Products
Founded in 1996, Jasper Outdoor Products is one of the world's leading manufacturers of outdoor products.
more