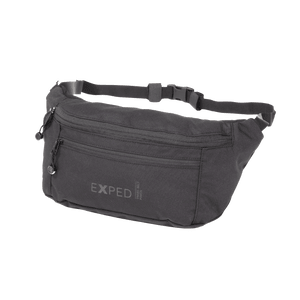 Travel Belt Pouch
The organizational talen for on the move
light and spacious
multiple compartments with zipper
brightly lined interior compartment
Travel Belt Pouch black
Prod. no. 7640277840539
Product description
The practical Travel Belt Pouch is very lightweight for its generous volume. With two visible front pockets, one concealed pocket facing the body and a clever secret compartment, this roomy hip pouch offers plenty of storage for valuables like passports and airline tickets or other personal items.

The light gray lined interior compartment as well as a clever pen holder on the underside of the lid round off this organizational talent. The padded back with skin-friendly mesh body contact material as well as continuously adjustable straps ensure comfortable wearing.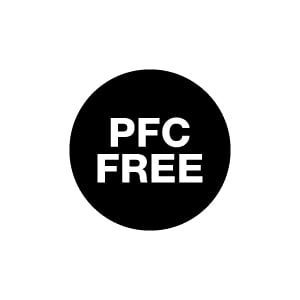 Main Fabric
Grey, black, burgundy melange:
600 D ripstop polyester
PU coated
1200 mm water column
bluesign® certified
PFC free
Main Fabric 2
Black, navy:
recycled 600 D Oxford Cordura polyester
PU coated
1500 mm water column
bluesign® certified
PFC free
Recycled materials
More and more EXPED products are made from recycled materials. Materials gained from previously made materials -such as PET-bottles or waste from the production of textiles.
Bluesign certified material
Bluesign®, the world's strictest textile standard for environmental protection and consumer protection in textile production. The listed products aren't certified under this standard. Only accordingly specified materials are certified.
bluesign.com
PFC-free
Abbreviation for Per- or poly fluorinated chemicals, also known as fluorcarbons. Non degradable and accumulating toxic chemicals used for waterproofing.
Made in Vietnam: Vision Bag
The Korean-owned company Vision Products Corporation has been producing backpacks and bags since 1984.
mehr