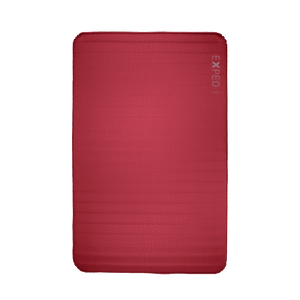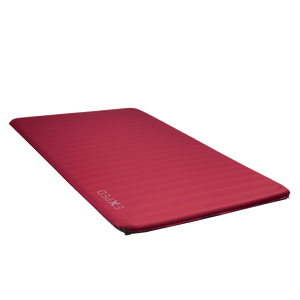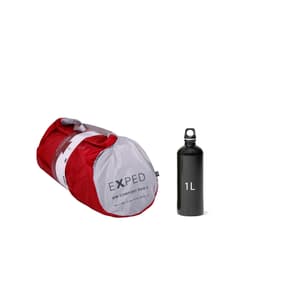 SIM Comfort Duo 5
Comfortable, warm, self-inflating and durable Duo mat
ideal camping mat for basecamp or vehicle camping
recycled stretch top fabric for a plush sleep surface
EXPED Flat Valves for easy inflation and deflation
SIM Comfort Duo 5
Prod. no. 7640277841086
Product description
SIM Comfort Duo mats are extremely comfortable for use in basecamp or in a camper van, but can also be used as guest beds at home. 2 in (5 cm) thick and with a velvety face fabric for comfort. Hollow cores reduce weight and packed size.
The included EXPED Mini Pump helps to inflate harder.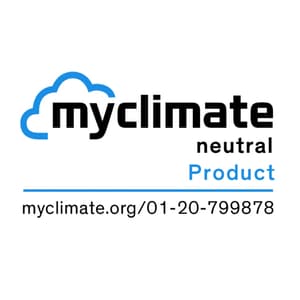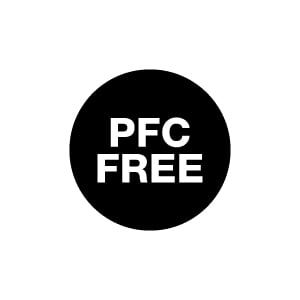 Pumpsystem
Self inflating/Mini Pump
Packed Dimensions
26.4 x 7.1 in
Person Capacity
1 - 2 People
Delivery contents
Sleeping Mat
Packsack
Repair Kit
Mini Pump
Top
recycled 50 D stretch tricot polyester
Oeko-Tex® 100 certified
TPU mesh film laminate
DWR free
Bottom
recycled 50 D polyester
Oeko-Tex® 100 certified
TPU polyether film laminate
DWR free
Insulation
16 kg/m³ opencell PU foam
Oeko-Tex® 100 certified
Climate neutral product
EXPED measures and fully offsets all global warming gases (CO2 equivalents) from manufacturing and shipping this product.
climate protection declaration
Oeko-tex certified material
Oeko-Tex® is a testing and Certification system for raw materials and finished products. EXPED does not feature fully tested products. The listed products aren't certified under this standard. Only accordingly specified materials are certified.
oeko-tex.com
Recycled materials
More and more EXPED products are made from recycled materials. Materials gained from previously made materials -such as PET-bottles or waste from the production of textiles.
PFC-free
Abbreviation for Per- or poly fluorinated chemicals, also known as fluorcarbons. Non degradable and accumulating toxic chemicals used for waterproofing.
Made in China: Me Nature
Founded in 1992, Zhejiang Natural Outdoor Goods INC has been dedicated to the development and manufacture of sports and outdoor products for over 30 years.
more