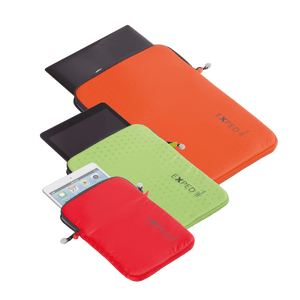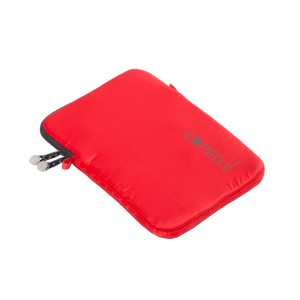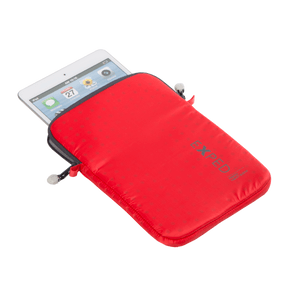 Padded Tablet Sleeve
Ultralight padded sleeve for tablets and notebooks
ultra-lightweight die-cut foam protects contents
ultra soft microfiber lining
3 sizes for tablets and notebooks up to 13"
Padded Tablet Sleeve 8 red
Prod. no. 7640147768796
Product description
The Padded Tablet Sleeve is a practical, ultra-light padded sleeve for tablets and notebooks.

The die-cut foam, protects the devices against shock and jolts in the best possible way. The extremely soft microfiber interior lining prevents scratches. The practical two-way zipper allows charging the device inside the case.

Three practical sizes cover the most popular tablets and notebooks from 8" to 13".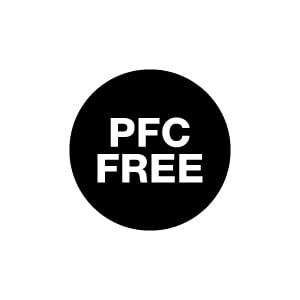 Dimensions
8": 9.1 x 6.5 x 0.8 in
10": 10.8 x 8.1 x 0.8 in
13": 14.4 x 9.8 x 1 in
Weight
8": 2.1 oz
10": 2.8 oz
13": 4.6 oz
Fastner system
Zipper / zip-lock closure
Material 1
30 D ripstop polyester
PFC free
Material 2
perforated EVA foam
PFC-free
Abbreviation for Per- or poly fluorinated chemicals, also known as fluorcarbons. Non degradable and accumulating toxic chemicals used for waterproofing.
Made in China: Jasper Outdoor Products
Founded in 1996, Jasper Outdoor Products is one of the world's leading manufacturers of outdoor products.
more