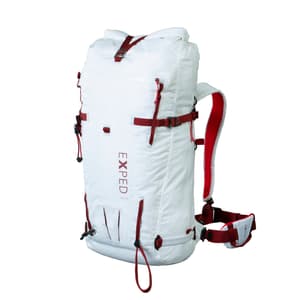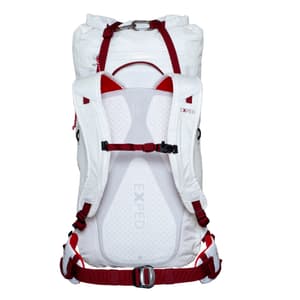 Icefall 50
Top-class, robust alpine backpack for longer tours 
lightweight construction with removable features
robust UHMPE-Ripstop material made exclusively for EXPED
perfect companion for longer alpine or skiing tours 
549.95 USD
Icefall 50 M white
Prod. no. 7640445450836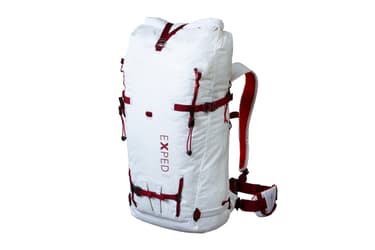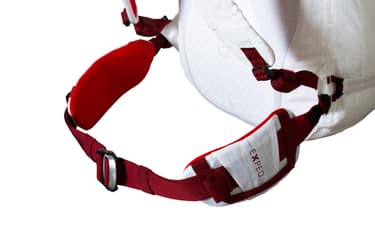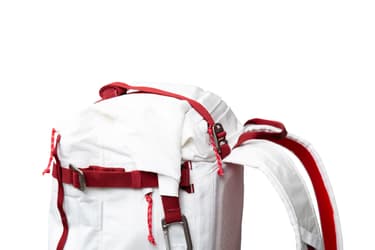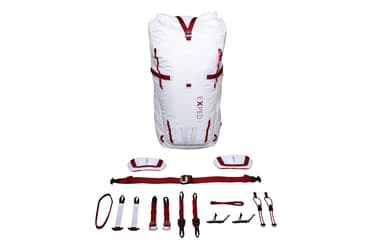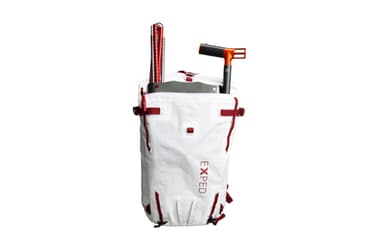 Generously dimensioned front pocket for shovel, ski skins etc.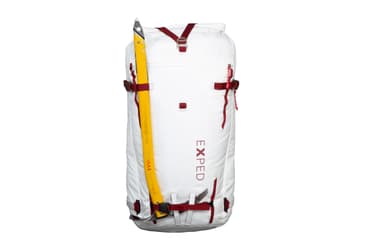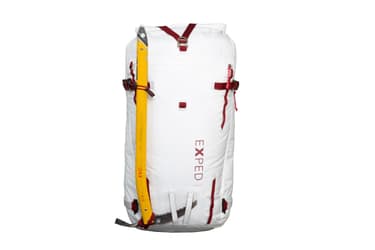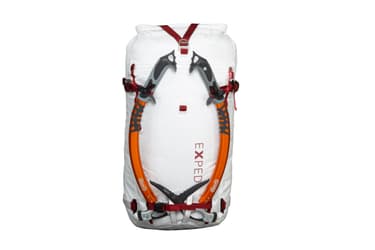 Product description
The Icefall 50 redefines alpine backpacks especially when it comes to the strength to weight ratio. It's tailor-made for Alpinists who indulge in their hobby through the whole year and are looking for a reliable and specious backpack that's easy to handle. With the slightly larger volume, it is also particularly well suited for longer trips.
The Icefall offers a lot of space for everything you need on tour. With its hassle-free rolltop and an additional side-zipper, you can quickly grab your things – even if you're tackling a difficult route.
EXPED put a lot of brains into the Icefall. Thanks to the white, contrasting main material, you can find your things even in the twilight. Our aim is to give Alpinists the best possible performance.
Furthermore, the newly designed fastening straps make fixing your skis or ice axes easy. The big front compartment offers plenty of room for your avalanche equipment. If you want to reduce the weight of your Icefall to the absolute minimum, you can remove the compression straps and other features – the weight loss adds up to an impressive 300 grams. 
To make it nearly indestructible, EXPEDs manufactures the Icefall out of bluesign®-certified UHMPE-material (Ultra-high-molecular-weight polyethylene). UHMPE-Ripstop is lightweight, sturdy and tearproof.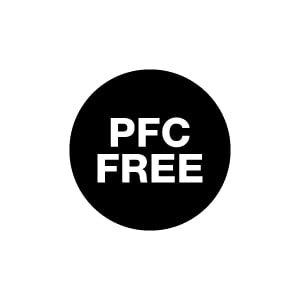 Max. Weight
M: 34.4 oz
L: 35.1 oz
Load limit
M: 30.9 lb
L: 30.9 lb
Dimensions
M: 27.2 x 12.6 x 10.6 in
L: 27.2 x 12.6 x 10.6 in
Backlength
M: 19 - 21 in
L: 21 - 22 in
Water resistance
Weather Resistant
Min. Weight
M: 24.9 oz
L: 25.4 oz
Material
200 D ripstop UHMPE fabric
TPU film laminate
20,000 mm water column
bluesign® certified
PFC free
Pack suspension
Removable PE foam board
Bluesign certified material
Bluesign®, the world's strictest textile standard for environmental protection and consumer protection in textile production. The listed products aren't certified under this standard. Only accordingly specified materials are certified.
bluesign.com
PFC-free
Abbreviation for Per- or poly fluorinated chemicals, also known as fluorcarbons. Non degradable and accumulating toxic chemicals used for waterproofing.
Made in China: Jasper Outdoor Products
Founded in 1996, Jasper Outdoor Products is one of the world's leading manufacturers of outdoor products.
more
"This alpine all-rounder is made of UHMPE yarn, which is very light, but at the same time super abrasion and tear resistant."
Marc Raillard, Product Manager