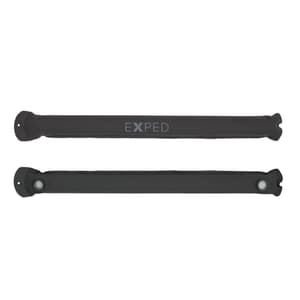 Schnozzel
Transforms EXPED drybags into a pumpbag
very light and compact, made from recycled material 
converts EXPED drybags with a valve into a Schnozzel Pumpbag
can be coupled with other valves with EXPED adapters
Schnozzel
Prod. no. 7640277841857
Product description
The practical Schnozzel is extremely lightweight, is made of recycled material and turns any EXPED Drybag with compartment valve into a practical pump bag. This allows the mat to be inflated quickly and moisture-free. 
With the Universal Valve Adapter or the FlatValve Adapter, the Schnozzel Pumpbag can also inflate other mats and inflatable devices.
Flat Valve compatibility
yes
Material
recycled 70 D nylon
PU coated
Recycled materials
More and more EXPED products are made from recycled materials. Materials gained from previously made materials -such as PET-bottles or waste from the production of textiles.
Made in China: Jasper Outdoor Products
Founded in 1996, Jasper Outdoor Products is one of the world's leading manufacturers of outdoor products.
more